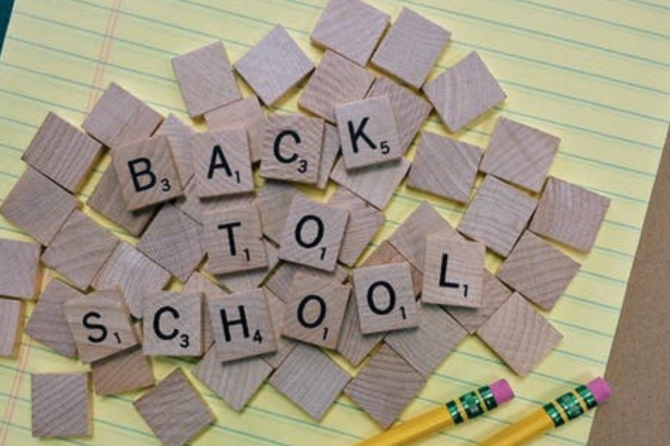 Summer is over for many children and it's important to think about all the things that will help them and YOU get ready for the new school year. Chances are you've already stocked up on school supplies and buying new clothes. But there are a few more strategies that could help you and your family stay organized and on top of things. Below are a few steps that will help you be ready to turn arguments into opportunities and friction into function. 
Planning ahead is the trick. Set up a family meeting and have each child set goals for the school year (yes, even preschoolers are capable to do this) and check them weekly. Bring out school calendar, family calendar: write down school schedule, what lunch will be each day, extra activities, including parents. Ask what they are most worried about and excited about when it comes to school.
Keep communication open… honor feelings and seek to understand before being understood.
Come up with limits and clear logical consequences if agreements are not honored. Make sure consequences are related to the agreement.
Parents, make sure you are ready for the year and that you model what you are asking from them!
Self-care is one of the most important things when it comes to raising strong, cooperative, responsible and happy children, even when you're busy. More than the occasional bubble bath, self-care is about investing in yourself and your family so that you're equipped to manage the inevitable stresses of family life.
 Parenting can be quite the challenge. We CAN HELP YOU to apply practical
and easy to learn methods to resolve even the most frustrating struggles at your
 HOME, OFFICE, via PHONE/SKYPE, or at our SEMINARS!
SAVE $50.00
2-hour In-Home Visit or 2-hour Phone/Skype Session
(This SPECIAL expires September 15th, 2018. However, you can purchase a
discounted session(s) NOW and schedule a session after the expiration date!)


Call or Email NOW for a FREE Consultation,
or to Reserve Your Discounted Session(s)!
 If you like this article please pass it on or share on social media.

THANKS FOR ALL YOU DO TO MAKE THE WORLD A BETTER PLACE!
Hilde Gross
Family Coach/Professional Speaker
Stress & Anxiety Relief Specialist
Email: Hilde@HildeLCS.com
Tel. 619-379-7646
http://www.HildeLCS.com
follow us on
Facebook | LinkedIn | Instagram | Twitter
Leave a reply